W Collection received two prestigious prizes for its outstanding design:
Pure air, crystal clear light, for cooking and beyond
With Whirlpool's unique 6TH SENSE technology and smart sensors, the hoods efficiently keep kitchen air clean in any occasion not only during cooking.
6TH SENSE Connectivity makes it possible for hoods to communicate with the hobs and the oven ensuring greater ease of use and better quality of air.
CookSense
The 6TH SENSE sensor automatically detects and extracts grease particles and steam, removing any unpleasant or unwanted odours making the kitchen a more purified ambient to live in during cooking. To guarantee excellent air quality always, the hood recognises the cooking mode, analyses the type of steam and intuitively adjusts the power level setting the right extraction rate to remove smoke, odours and grease from the air.
AirSense
AirSense is able to detect not only cooking odours but also non cooking odours such as cleaning solvents and cigarette smoke etc. Intuitively and automatically activating and adapting to cleanse the air and keep unwanted smells and dirt at bay. Available in 2 cycles, Intensive and Daily guaranteeing guaranteeing fresh air and an odour free kitchen during everyday activites.
OdourZero
The new patented OdourZero carbon filter, durable up to 5 years1, captures 98.9% of cooking smells. It leaves the kitchen smelling fresh and free of odours thanks to top-quality grains of carbon strategically positioned at the top of the chimney.
LightSense
Adjusts lighting to fit your mood.

LightTone: self-adjusting light, to perfectly match your kitchen ambiance. Warm and relaxing, or cool and energizing tones.

DimmerLight: regulates the brightness and sets the stage for your culinary creations.

NightLight: a soft light for a cozy night-time atmosphere.
TECHNOLOGY
iXelium treatment
Created with advanced nanotechnology, the unique iXelium coating on Whirlpool's stainless steel cooker hoods makes them significantly more resistant to scratching and corrosion than conventional hoods.
Zen Mode
Providing the ideal balance between performance and silence, Whirlpool's ZenMode ensures the hood is powerful enough to keep the air fresh and clean while making the kitchen a quieter, more enjoyable place for cooking and socialising.
Double level booster
The Double Level booster guarantees that extra power for extracting intense fumes or odours, for example when food is burnt. With two levels capable of extracting up to 800 m3/h air is cleaned quicker saving time and energy.
Filter saturation indicators
For an always efficient and safe hood, grease filters and carbon filters must be periodically replaced or washed, according to the model. The hoods supplied have a special filter saturation indicators that let consumers know when to replace or wash the filter.
Grease Filter
The grease filter is a special air-filtering barrier situated at the entrance to the hood. This filter can be made of different materials. The most common filters are made of a synthetic material that has to be periodically replaced or of washable metal.
6TH SENSE LIVE
Stay smart.
Keep connected.
Feel free.
Whirpool's 6thSenseLive App offers an intuitive and simple way to control every appliance anywhere and anytime.
Discover all products
Whirlpool wall mounted cooker hood - WHSS 90F L T C K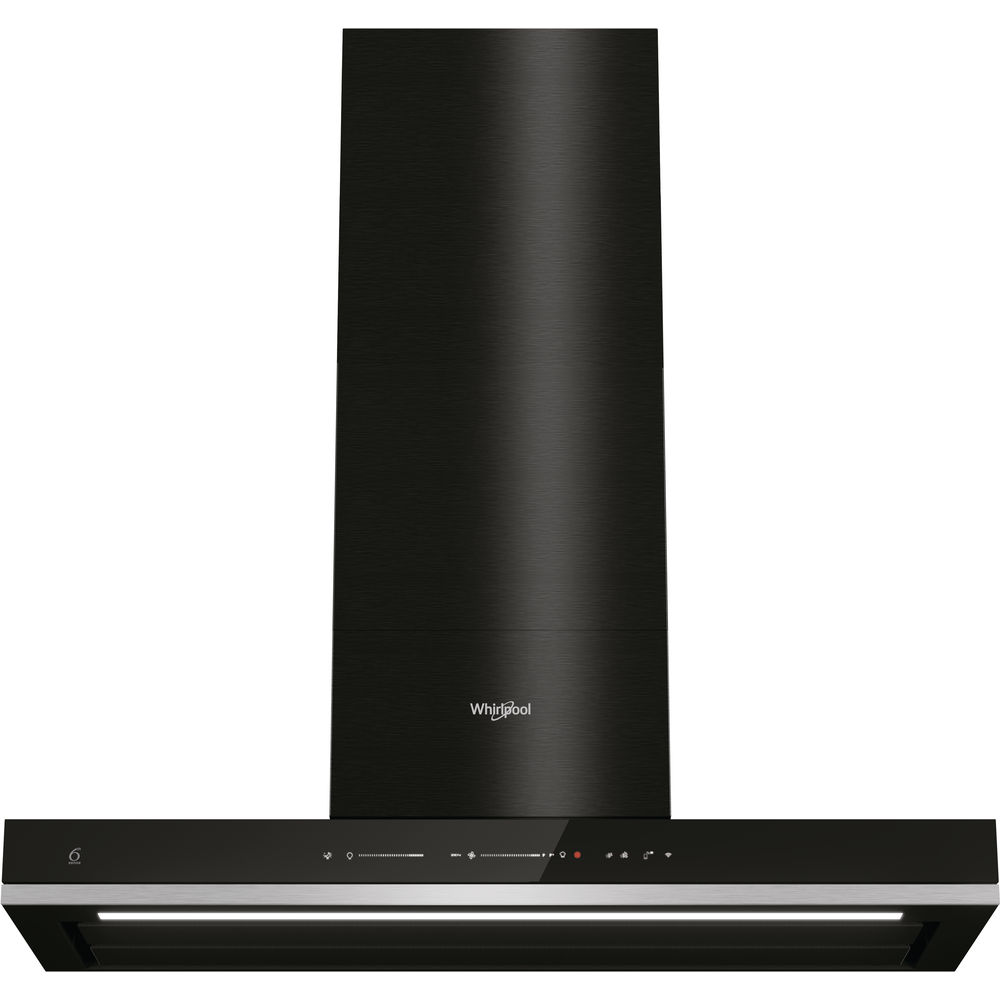 VIEW PRODUCT
Whirlpool wall mounted cooker hood - WHVS 90F LT C K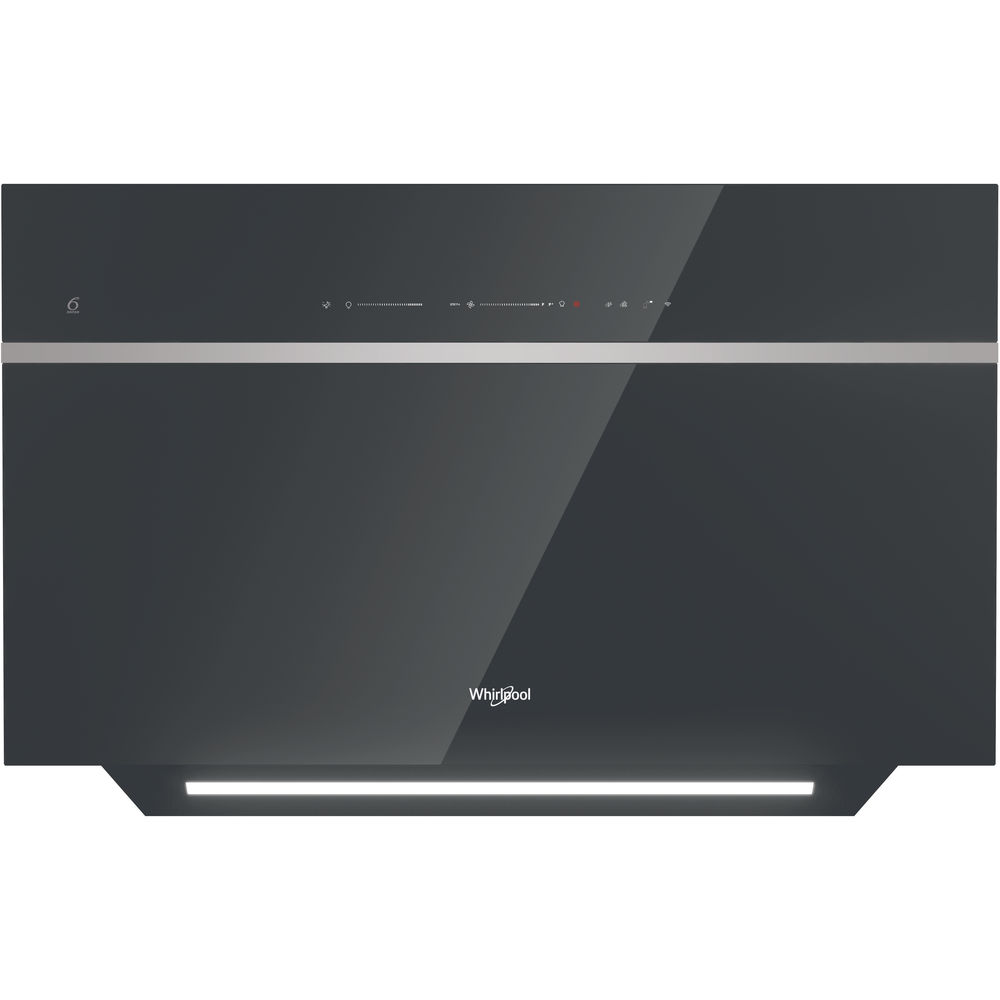 VIEW PRODUCT
Whirlpool cooker hood - WDO 93F B K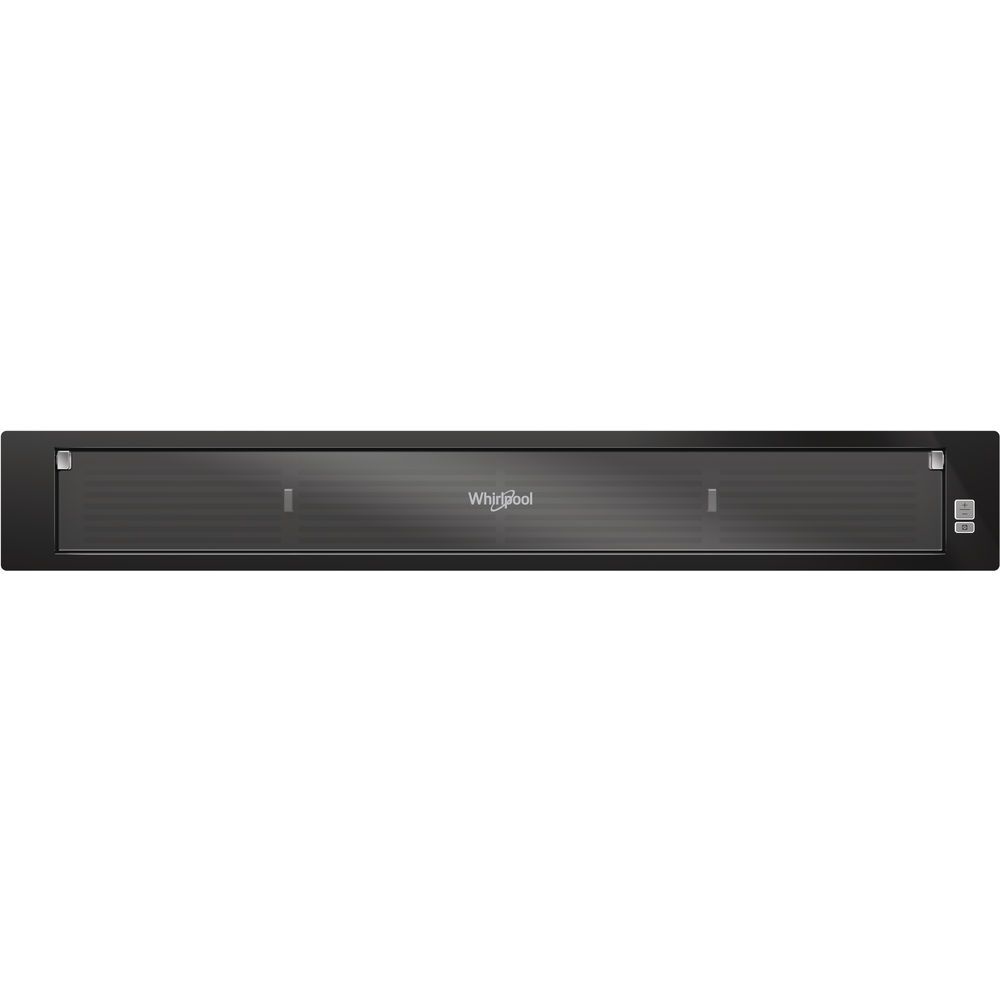 VIEW PRODUCT